Special Economic Zones, Jamaica's New Frontier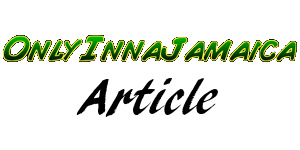 Jamaica is looking to tap into the huge potential that the Logistics Hub will bring to the economy. A draft policy for the establishment of Special Economic Zones (SEZs) has been developed to allow among other things certain advantages to local and international businesses. Sixteen Special Economic Zones will be established and businesses that operate from these areas are expected to benefit from a drastically reduced tax rate. So for business operators from the SEZs like the Norman Manley International Airport (NMIA), the Kingston Container Terminal, Vernamfield in Clarendon, and the Goat Islands, corporate taxes will be as low as 12 per cent. Companies that are not regulated will be required to pay 25 per cent corporate tax, while large companies that are regulated will be asked to pay one-third of their profits. The taxation framework outlined within the draft SEZ policy is designed to attract more investments in Jamaica by international companies and investors.
The framework within which the Special Economic Zones will operate include regulations supporting business-to-business linkages, the development of private zones, public private partnerships (PPPs), the administration of these SEZs, and tax reform. Matters relating to energy and environment are also addressed within this SEZ policy. By 2015 it is expected that a modernized programme for the establishment of Special Economic Zones that replaces the Free Zone will be in place. This is in keeping with the country's obligation to the World Trade Organisation (WTO) wherein all free zones must be discontinued and replaced with greater drivers for investment both by local and international entities.
Jamaica's establishment of Special Economic Zones is also geared toward job creation as these economic zones are to focus on areas including financial and distribution services, creative industries, bio-technology, animation, and information and communication technology. These economic zones are also to encourage the manufacturing sector to engage in the delivery of value added services for goods passing through the Logistics Hub. The Port of Kingston (Garmex Freezone) as well as the Caymanas Economic Zone (CEZ) are two of the early SEZs that have already been established. The Caymanas Economic Zone is also a component of the Caymanas Estate Development that is being earmarked for approximately 10,000 acres of land for commercial, residential and recreational uses.
You can expect in the Caymanas Economic Zone activities like:
Information Technology
Distribution
Light manufacturing and assembly
Food processing
Creative industries
Another Industrial Complex that will be crucial to Jamaica's thrust toward the delivery of value added goods and services is the Naggo Head Industrial Complex which will consist of 100,000 square feet of factory space for Information and Communication Technology businesses.
The Government of Jamaica is keen on providing the enabling legislative and policy frameworks for the enhancement of economic competitiveness, the attraction of investments and the creation of much needed jobs. Economic as well as environmental, institutional and social sustainability of these SEZs is also a priority under this framework and it is expected that significant economic reforms out of the establishment of Special Economic Zones will be achieved. The establishment of Special Economic Zones in Jamaica is regarded as a game changer as SEZs will enable regional and international competitiveness that will bring Jamaica right up there with other emerging economies.