Calling all Witnesses for West Kingston Enquiry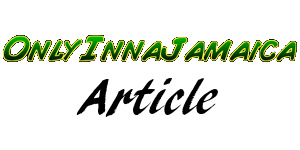 As the December 1 start date for the West Kingston Commission of Enquiry looms, there seems to be an absence of the mad rush by potential civilian witnesses to provide written statements. Despite press advertisements inviting witness statements, it has been reported that there has been little interest from residents of Tivoli Gardens to come forward with statements. It is not clear why there is such reluctance as the West Kingston Commission of Enquiry was to have found out among other things whether unlawful conduct and dereliction of duty by the security forces actually occurred on May 23, 2010. Jamaicans may recall that reports put the number of persons killed during that operation at seventy-six.
Certainly, with so many civilians dead from this incident, it would be expected that their relatives and friends would be anxious to bring their stories to the attention of this Enquiry. The Ministry of Justice also announced that witnesses from Tivoli Gardens would also be provided with legal aid support of the Legal Aid Council. That should assist persons who are unable to afford legal representation during these proceedings. It will be left to see whether Tivoli residents will take up this offer. In the meantime, the request for written statements from potential eyewitnesses from Tivoli Gardens remained open. One wonders whether the difficulty facing these witnesses reside in their ability to tell their story or to write them down.
Experience in certain innercity communities indicate an abiding culture of silence, for fear of being branded an "informer". This deep rooted "informer fi ded" culture has placed a grip of fear on the average citizen in these volatile and vulnerable communities that any request for information, whether verbal or written is usually met by absolute silence. No one will venture out to give information to the state, "Yuh mad?". Another crippler, perhaps, is the spectre of writing things down. Not everyone can or will tell their stories in writing so the advance compilation of the written statement is meeting an inevitable roadblock. Perhaps, if witnesses could lend their voices to a microphone, without being identified of course, the Enquiry might have a better chance of getting the information.
While the West Kingston Commission of Enquiry is facing silence from the civilian witnesses, there are signs that cooperation from the security forces themselves is slow in coming. No formal notice has reportedly come from the Jamaica Constabulary Force (JCF) stating a timetable for the delivery of written statements from the police officers who were participants in this ugly event. Word from the Jamaica Defence Force (JDF) is a little more positive as contact has already been made with the Commission of Enquiry for arrangements regarding the delivery of the written statements from the JDF participants in the event of May 2010. Doubts remain however on the availability of forensic evidence including results from hand swabs and examination of clothing worn by those killed for gunpowder residue that could shed some light on those responsible.
The Commissioners are still expecting to begin on December 1 and are expected to go for three months. Success of any enquiry resides on the cooperation of the various witnesses, including civilians who were at the heart of the conflict. But where are these witnesses?