Violence against Women Still a Problem in Jamaica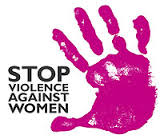 Jamaica still has a lot to answer for on the treatment of women and girls by society and institutions. When it comes to violence against women, Jamaica is still woefully behind other countries in terms of actions against this social problem. Thirty years ago, in 1984, wife beating and rape were the main crimes against women. Now crimes against women have escalated to include abduction, rape, murder, domestic violence, and other acts of violence. According to the World Health Organisation (WHO) intimate partner and sexual violence against women were major public health concerns and violations against the human rights of women.
The official numbers of reported cases of violence against women reflect only the tip of the iceberg as such numbers identify those victims who spoke up. The fact is that violence against women continues with the silence of victims. One statistic suggests that more than 30 percent of victims never report the assault; but as more women are employed and laws are put in place to protect them more victims are making reports. It is however still shameful how the police treat domestic violence incidents when these are reported to them by victims who are brave enough to come forward. The lack of action that usually follows such reports because it is "family business" creates the impetus for continued abuse of women in the home.
Information from the Bureau of Gender Affairs (formerly the Bureau of Women's Affairs) indicate that most incidents of domestic violence involve male anger against their female partners. The difference between genders may be deeply rooted in how they are socialised. The World Health Organisation also noted that in terms of global prevalence of violence against women, approximately 35 percent of women worldwide have experienced intimate partner violence or sexual violence committed by non-partners during their lifetime. The same source also found that an average of 30 percent of women who have ever been in a relationship have experienced some form of sexual and physical violence by their partner. Crime victimisation surveys carried out by the Ministry of National Security also show a predominance of female victims of violence.
Is this OK though? The United Nations Population Fund has placed it on the table that to end gender-based violence must involve a change in cultural concepts surrounding masculinity. Such a process must actively involve men at every level, be it at the policy making level to within the domestic sphere. The way men and boys view masculinity and the way they view women must change in order to remove the tacit acceptance of violence against women as a norm. Male attitudes are not the only thing that needs changing, however, as female acceptance of the violence, especially within the family, should also be addressed. The Government of Jamaica has recently developed a National Strategic Action Plan to Eliminate Gender-Based Violence (2014 – 2024). This Action Plan was put together after intensive consultations with key stakeholders including the civil society groups, the police, men's and women's groups and academia. The "five P" approach to gender based violence, namely – Prevention, Protection, Prosecution and investigation, Punishment and Provision of redress have been adopted within this Action Plan to strengthen Jamaica's legal framework.