Major Changes Expected with New Road Traffic Law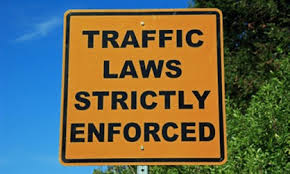 Finally, after ten years in the making, the new Road Traffic Act was recently tabled in Parliament. This Act is to repeal the 1938 Road Traffic Act which had seen only one amendment since its creation, that was back in 2005. Under the proposed new Road Traffic Act the powers of the Island Traffic Authority will increase significantly and the role of the Road Traffic Appeal Tribunal will also be broadened. When this new law is brought into effect there will be a reclassification of all types of vehicles to replace the limited classifications that now exist. Learner drivers will be required to hold their permits for a longer period and new conditions governing the granting of driver's licences will also apply. The proposed Road Traffic Act will also provide for the compulsory training and certification of driving instructors and only those instructors will be allowed to take learner drivers to examination depots. Among the provision of this new Act will be the introduction of new categories of driver's licences and the automation of driver's tests.
If you are also concerned about drivers who text or use cell phones while driving, you should be happy to see the provisions against the use of electronic devices by drivers. To take care of the challenges regarding documentation at the examination depots the Ministry of Transport and Works in collaboration with eGov Services Limited is to implement an Automated Motor Vehicle System (AMVS). The automation of motor vehicle fitness particulars will be allowed with this system. Look out for the pilots in Harbour View, Spanish Town, and Swallowfield examination depots before this system is fully rolled out across the island.
This new Road Traffic Act comes with a wide range of fines for a variety of road traffic breaches. These are significantly higher than the fines that are currently in place so road users are best advised to pay attention to them. Venders who operate on the road are liable to a fine of $10,000, but if you stage an event without permission, like a street dance, you will face a $25,000 fine. Using your mobile phone or other devices while driving will set you back $30,000. Creating unreasonable noise with your horn will cost you $12,000 and if you fail to install seatbelts in your vehicle or fail to wear them a $10,000 fine per passenger and a $15,000 driver fine await you. This is a far cry from the $500 ticket you would normally receive for this breach. As a driver you must be extra careful that you do not commit any of these breaches as you will certainly feel it in your pockets. Transporting children without any form of child restraint will cost you $20,000, carrying pillions without protective helmets, $15,000; moving your vehicle while the traffic light is on red, $10,000; overtaking a vehicle that had stopped at a pedestrian crossing, $10,000; and failing to stop before reaching a place where children are crossing the road, $10,000.
Heavy fines will be imposed for reckless and careless driving causing death, $250,000; careless and reckless driving, $200,000 in addition to imprisonment for five years and disqualification from holding a driver's licence for 12 months. Drag racing on the road will earn you a $100,000 fine, and driving under the influence of alcohol will earn you a $50,000 fine. It is also very important to possess all your motor vehicle documents as failure will attract various fines – driving without insurance, $45,000; without owning a driver's licence, $40,000; and driving while disqualified, $50.000.
These are profound changes being proposed under the new Road Traffic Act and the driving habits among Jamaican drivers are expected to change dramatically for the better as a result. If you choose to go to court after being issued a ticket expect much higher fines in court. The onus is on you to settle your fines at the Tax Collectorates as soon as possible to avoid this.