Returning unwanted visitors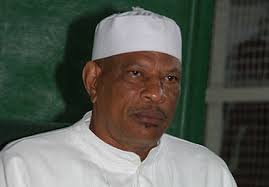 As a sovereign nation, Jamaica has the right to grant or not grant entry to anyone seeking to enter this country. There are specified circumstances that persons desiring to enter the island must understand and adhere to. Entry into Jamaica is granted to persons who posses a valid visa, (except where a visa is exempted); show evidence that they are able to support themselves and their dependents for the duration, and be in possession of a return ticket; are of sound mind; not the subject of a health certificate recommending a denial of landing permission; not the subject of a deportation order, or a prohibition order from the Ministry of National Security; and not have been sentenced for any extraditable offence in a foreign country. Decisions regarding the admission and length of stay in Jamaica rest with Immigration Officers and their decisions are final.
It is therefore no surprise that Yasin Abu Bakr, head of the Jamaat al Muslimeen in Trinidad and Tobago would have been refused landing in Jamaica once he met any of the factors disqualifying entry. The Passport Immigration and Citizenship Agency (PICA) confirmed that Abu Bakr was denied permission to land under Section 4 (1) h of the Immigration Restriction (Commonwealth Citizens) Act, because he was deemed a prohibited immigrant.
What is shocking however is the amount the Government of Jamaica actually spent to get Mr. Abu Bakr out of the country. According to the Ministry of National Security in a recent release, the Government of Jamaica paid US$36,000 (Jamaican equivalent of $4,050,000) to hire a private jet to take him back to Trinidad. This amount to get one man out of the country is regarded by some observers as outrageous and scandalous. How in the face of tight fiscal restraint can a government justify this exorbitant expenditure, even in the name of National Security? The release from the Security Ministry indicated that attempts to get Abu Bakr on a Caribbean Airlines flight failed because "he became unruly and refused to take instructions." Really? Are Jamaicans and other observers to accept that the solution to the behaviour of an unruly passenger is to remove him from a commercial flight and place him on a private jet? Why not escort him on the commercial flight, as the US Marshals do with criminal deportees?
Clearly, it appears that not all options were carefully considered before the decision was made to hire that private jet. The same release indicated that the Jamaican government asked the Trinidad and Tobago government to foot the bill. That was quickly shot down, since according to Trinidad, "... it is the country which refuses to land a passenger that is required to pay for the return flight." It also appears that using the passenger's return ticket to pay for his forced return home is out of the question. That leaves the expensive option of a private jet. Does that still make sense? What alternative could have been considered? A commercial flight on another airline going to T&T? Another Caribbean Airline flight? Perhaps the cost to further detain Abu Bakr at the airport was so prohibitive that a private jet was seen as the only painless option. A plausible explanation from the Jamaican Government is desperately needed to reduce skepticism on whether that this level of expenditure for returning an unwanted visitor was justified.