Fears and Travel Bans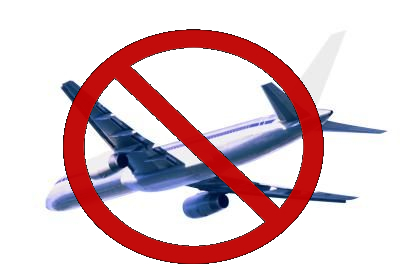 As the fears of the spread of the dreaded Ebola Virus escalates, more countries are seriously considering the imposition of travel bans to or from the countries hardest hit by this virus. A few countries have already imposed their bans and Jamaica recently joined with a travel ban on Liberia, Sierra Leone, and Guinea. Jamaica's reaction came after initial doubts expressed by the Minister of Foreign Affairs and Foreign Trade that such a drastic action would have been entertained. This about turn was prompted by a near miss in which a couple who had recent contact with Liberia was sent home after being quarantined in Montego Bay by the Jamaican health authorities.
Jamaica's announcement of this travel ban may come as a relief to many who are fearing the dire consequences of an Ebola outbreak in the island. The startling reports from West Africa, which is the hardest hit region in the world, show that the quickly spreading Ebola Virus has already killed more than 4,400 people. This current outbreak is being described by the World Health Organisation (WHO) as the largest and most complex outbreak so far. Ebola is however not a new phenomenon as it had appeared first in 1976 in two outbreaks - in Sudan and in the Democratic Republic of Congo (where the name Ebola was derived from the country's Ebola River).
Jamaica's travel ban, which comes into immediate effect, covers persons living in the countries affected by Ebola as well as Commonwealth citizens who have transited through or travelled to these countries. Even CARICOM nationals, who are otherwise free to travel to Jamaica, are also impacted by this travel ban. The Jamaican government however indicated that the travel ban to these West African countries was a temporary restriction to protect human and animal health until the threat has passed. Jamaicans who have travelled to Liberia, Sierra Leone and Guinea within 28 days prior to their return to the island would be quarantined upon arrival.
It is also important to acknowledge that travel bans by themselves do not always work to keep out the unwanted disease. Evidence from the United States which has recently lifted a twenty-two year old travel ban upon the threat of HIV/AIDS show that the imposition of travel bans against countries hit with an outbreak did not work to keep the disease out. The USA had in the ensuing years found itself grappling with a steady increase in HIV/AIDS infections despite that travel ban being in place. Among the arguments against travel bans are that such bans would only drive the disease underground, increase suspicion within populations, increase the incidents of visa and other travel frauds as people seek to hide their true health status, and spread the disease among unsuspecting populations.
Evidence rather than fear should be the primary motivation for government action and further monitoring of the epidemic would be necessary to inform future decisions regarding Jamaica's actions against Ebola. Partner organisations and the WHO have agreed to implement a range of actions to support countries against Ebola threats. This will include the building on existing international and national preparedness strategies and the development of tools to accelerate and intensify readiness. In the meantime, Jamaicans pray that Ebola does not reach the island's shores.