The Crisis of Missing Children: What are the Reasons?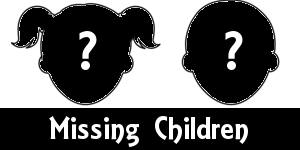 You see their images every night on television and hear the appeals for any information on their safe return. These are the pictures of missing children, many of whom have been out of contact with family for periods of up to two years. What is happening to them and what is really being done to curb this disturbing phenomenon?
A story in the Jamaica Observer as far back as 2006 cited the alarming number of Jamaicans who go missing from their homes and communities of which young females in the age group 11 to 19 have been confirmed as the group mainly affected. The story pointed to the greater vulnerability of females to go missing and the Office of the Children's Registry show a disproportionately high number of females among the 1,800 children reported missing in 2013. Suspected cases of human trafficking are also reported among missing children and the Office of the Children's Registry has since 2007 reported 15 persons, the majority of them females, who have been trafficked. Persons go missing for a number of reasons including financial challenges, conflicts, mental illness, and abduction. The statistics are disturbing. Between January 2011 and April 30, 2012, for example, police reported approximately 2,800 children who have gone missing and up to that time approximately 300 have not returned home.
Whenever children go missing from home or on their way to or from school, the worst is usually feared. Police statistics however show that missing children also include many teenage girls who have ran away from their homes and communities. Issues inside the home including physical, sexual, and psychological abuse that create conflict have been identified as major factors pushing these children to run away. Children suffering from neglect as well as low self esteem caused by an absence of a loving family environment often manifest behaviours that include disappearing for periods of time. The police also indicated that some of the teenage girls who are reported missing have gone willingly with adult males to form relationships although they are below the age of consent. Some, unfortunately, have also been abducted, sexually assaulted and a few later killed.
While the reasons for children going missing are many and varied, the fact is that on a daily basis someone goes missing and it was estimated that a child goes missing in Jamaica every four hours. Since the abduction and gruesome murder of eleven year old Ananda Dean in 2008, a rapid response system appropriately named the Ananda Alert was put into motion. Modelled from the Amber Alert system in the US, the Jamaican version requires the police to act immediately upon receipt of a missing person report, rather than wait the usual 24 hours before action. The revamped Ananda Alert was in 2013 placed within the purview of the Office of the Children's Registry and continues to provide a quick means of notifying the public about persons who have gone missing. While stories of missing children sometimes end in tragedy, data suggest that the majority of these children, about 80 to 90 percent, eventually return home safely.
A key suggestion to tackle the epidemic of missing children is to address the parenting situation in Jamaican families, particularly single parent families that lack certain resources to provide adequately for their children's needs. Greater vigilance within the wider Jamaican society is also required to keep the children safe. Children themselves are to be taught how to deal with conflict in the family, and avoid situations which may end in abduction.