Preparing against Chikungunya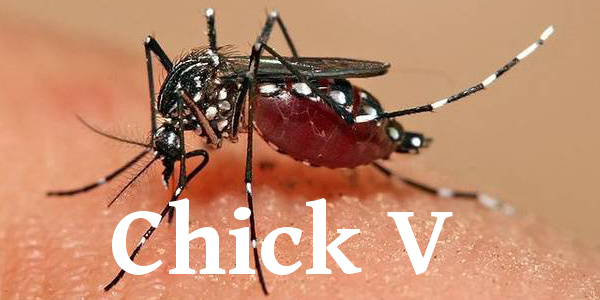 Everyone is now being asked to be on the alert for an unwanted visitor, the chikungunya virus, also called Chick V, a vector borne disease for which there is no known cure. Jamaica's health authorities are trying to control the spread of chikungunya by public awareness and vector control measures including fogging of affected areas. Each one must do his part to stop the breeding of the mosquito that is responsible for the spread of this disease. With four known cases of the virus in Jamaica, there is no longer the luxury of complacency as the risk of local transmission presents itself.
Preparing for the possible onslaught of diseases like chikungunya is nothing new to Jamaica as from time to time the country has been placed on alert by the Ministry of Health. Jamaica's track record so far is that it has managed to restrict the spread of these vector borne diseases to a few cases and it is to the credit of the surveillance of the health ministry that conditions have not been worse.
PAHO/WHO estimate that up to July 2014 around 28 territories and countries in the Latin America and the Caribbean have confirmed more than 5,000 cases of chikungunya. How can you protect yourself from this virus? The first thing to know is that only way the chikungunya virus is passed on is by being bitten by the Aedes aegypti mosquito and the Aedes Albopictus which are infected. These are the same mosquitoes responsible for the dengue fever. The Aedes aegypti mosquito bites only during the day and is usually located where people are. Standing water is a favorite breeding ground for these mosquitoes and wherever around the home, school, workplace or other locations that water settles should be emptied or otherwise treated.
Clear signs of chikungunya include headache, high fever, joint and muscle pain mainly in the large joints and limbs, and a rash. Chikungunya is not always fatal but the stiffness of the joints may be long lasting, going for months or even years. It may also cause chronic pain and stiffness that can be debilitating enough to prevent normal activity. Confirmed cases are currently located in St. Catherine, St. Thomas, Kingston and St. Andrew.
You may protect yourselves against the risk of chikungunya by destroying all mosquito breeding sites around the home, office, school or anywhere else they are found. Covering large containers, barrels, drums and tanks holding water to prevent mosquito breeding, punching holes into tins before disposal, using mosquito repellent with DEET whenever you go to places and countries where cases are confirmed. Covering your body as much as possible, and wearing light coloured clothing are also effective measures to protect against the chikungunya virus. Other ways to prevent this virus from spreading are to use mosquito nets and mesh, using mosquito coils or vapourizers both night and day, and washing flower vases and pet containers.
Jamaica's vulnerability to the spread of the chikungunya virus is fueled by the international travel patterns of Jamaicans which includes countries and territories where this virus has been confirmed. This is a time to be very alert to the dangers of the Chick V and do your part to stem the spread of this virus that will seriously compromise your health.