Woman dies in fatal accident on Old Hope Road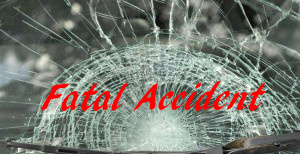 Old Hope Road was the scene of a motor vehicle accident which occured about 3:30 am July 13.
The Stadium Garden Police reported that the 27 year old, Tashy-Ann Myers was driving a Toyota Yaris accompanied by two passengers. While approaching the intersection of Old Hope Road and Lady Musgrave it was further reported that Myers lost control of the vehicle with crashed into the embankment
All three were passengers rushed to hospital where Myers sucummed to her injuries while being treated while the other two passengers where treated and released.