Japanese Embassy Introduces Manga Workshop to JA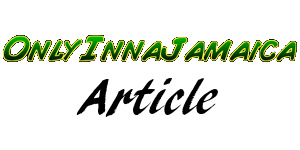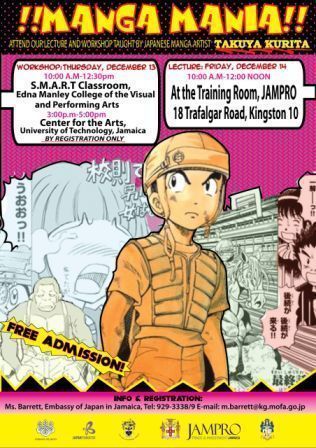 Over the years Jamaicans have become increasingly interested in Manga (Japanese comics), with most of this interest arising from popular manga titles such Naruto and Bleach. The Japan embassy has recognized this interest and took the initiative to establish workshops that will aid locals in understanding the concepts of creating manga.
Japanese Manga Artist and author of the Manga Furlong, Kurita Takuya will be presenting a Manga Lecture and Workshop. The workshop will be held on Thursday, December 13, 2012 at Edna Manley College of the Visual and Performing Arts (1 Arthur Wint Drive, Kingston 5), S.M.A.R.T classroom between the hours 10am-12:30pm, flowed by a session at the University of Technology (237 Old Hope Road, Kingston 6) between the hours 3:00pm-5:00pm.
The workshops will cover techniques in outlining manga-style illustration. Participants will be provided with work material and registration is mandatory due to limited space for the event.
On December 14, 2012, Mr. Kurita will continue with a lecture at JAMPRO's Training Room (18 Trafalgar Road, Kingston 10) between 10am-12pm. He will speak on the theme "The Evolution of Japanese Manga and its Characteristics".