Yendi Phillipps Foundation Dare to Care Initiative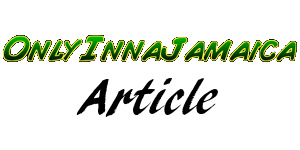 Less than three months after becoming a mom, Yendi Phillipps has steered her foundation, The Yendi Phillipps Foundation, to yet another successful drive.
The event, titled the "Dare to Care" initiative was launched on December 1, 2012 (World Aids Day) at Ba-bee-licious located at 123 Constant Spring Road, Kingston 8. Fans and concerned Jamaicans came to show their support by donating well needed items for patience at the Mustard Seed Home.
The home provides for HIV/Aids patients between the ages of 1 to 19. The purpose of the drive was to acquire essential items needed by the home such as clothing, flour, rice, etc. Since the launch of the Yendi Phillipps Foundation in June 26, 2011, it has brought public awareness to Jamaicans on matters such as Cervical Cancer and HIV/Aids as well as raised funds to help the less fortunate of the Jamaican society.